A Melomelomew!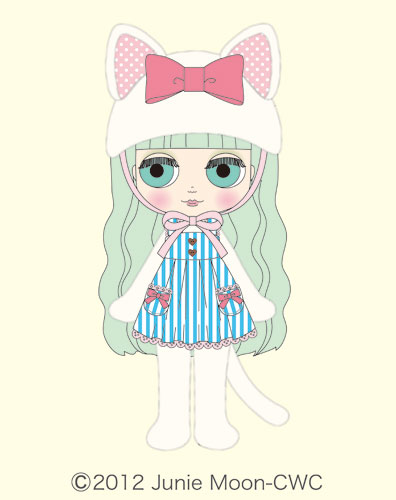 Wild name to remember, but cute. She is the new Middie being released in August. Yes, I need...
I have been cleaning out some dolly clothes and have finally decided to sell my custom clones.
Angelina left yesterday to head to her new home. Nicki is next. Sally may stay and become my daughter's doll. But, I really would rather her leave too.
One day I believe Takara will make a brown(er) Blythe than Heather Sky and I will get her to replace my black girls.
A new girl should be arriving today!