Have you seen Nelly Nibbles?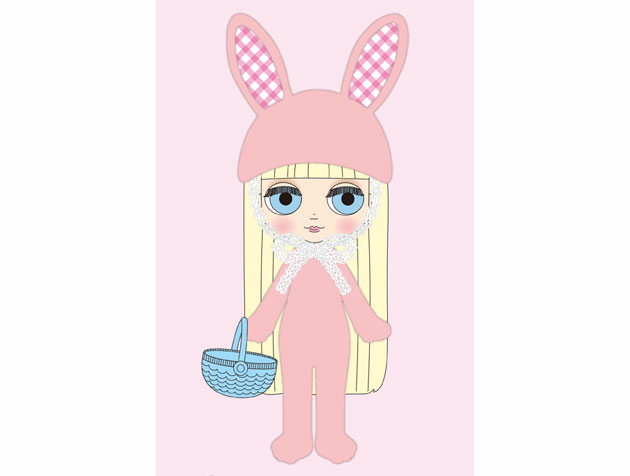 From blythedoll.com
My first reaction to her illustration-- Eh. But, then they release real photos. Dammit. I already named her in that pink bunny suit.
Takara has been cranking out the middies like they are crackers. I wasn't tempted by the pink haired doll, Parson Grace almost got me, as well as the new one that translates to kitty shoes. Jackie Ramone wasn't my thing so I was safe there.
But, Nelly Nibbles. Blonde. Blue eyes. God awful pink bunny suit. Dammit.
Awful pink bunny suit. Not my pic, from Flickr.
Now, I have to bust out some stuff for my Etsy shop and hope it sells. I'm thinking I will go through my yarn for a destash too. And, I'm clearing out a lot of the Monster High dolls.